If you've made your way over to this page, I hope you're looking for some recommendations of sites and products that I love to use.
I'll start by listing my go-to sites and stores for card making essentials such as tools, stamps, dies and more.
First up: Scrapbook.com is one of my favourite stores to shop from. Based in the United States, they boast a huge selection of famous brands, tools, well-loved products and even their own lines of stamps, dies and other projects. They also have multiple classes and videos released all the time with tips, tricks and hints on cardmaking, scrapbooking and many other craft styles. They often have sales and themed discount codes, and always have new stock coming in. Not every store or products from a release is available at Scrapbook.com, so let's have a look at some other stores I've splurged on.
Right into another super-store, I present Simon Says Stamp! Well known around the world for having a huge range of products, it's a go-to stop for most brands, supplies and tips. Honestly, I first was confused with the busy front page, but I got used to the colours and started seeing the sale promos I was all for it. I've only purchased from the company a few times, and they often stock products that the aforementioned Scrapbook.com doesn't, so that is a boost.
I couldn't go any further without mentioning a favourite store of mine - Technique Tuesday. I've mentioned this company before but it's worth expounding on.
My first set from Technique Tuesday was the Being Unique sayings. I went on further to obtain some cheap flower sets while they were on sale at Scrapbook.com. I quickly fell in love, and looked to the website itself for more information. I found the Greenhouse Society section of the website, which focuses a section of each month's release on a flower and some additional sentiments. I've got a lot so far, and I have subscribed to each month's release! I especially loved that previous Christmas releases weren't super focused on the Christmas flowers themselves. Since I live in Australia, this is especially helpful because the flower/plant can be tailored to any situation! I do have to mention that I have never subscribed to any kit before - especially because shipping is so much for myself, and also because they're so often large, contain things I can't use, and focus on themes I can't empathise with.
Okay, I'll stop rambling now. Seriously, go check them out.
Tonic Studios has made an awesome step forward by producing the Nuvo Drops collection lines. These are awesome bottles containing a self-levelling drop when produced on a paper. All the colours and finishings of the rainbow are supplied, including transparent, glitter and gloss types. These are exploding onto the craft scene, and with more types produced all the time, these are the ultimate embellishments. These small bottles will become your best friends and it's easy to love them all! Nuvo also has many other tools and products that will add to your craft room. including liquid glue, mats, pens and more!
Mama Elephant is another awesome brand, with cute animals and gorgeous scripty sayings galore. It's easy to get lost in the ideas and products produced by this awesome company! I've got a number of sets which I love, including the Garden Frame, Blessed, Pix Favorites and Everyday Greetings. (As I was writing this blog post, I found more sets to purchase... sorry not sorry!) They also have die cuts to match most sets, and inks, and more!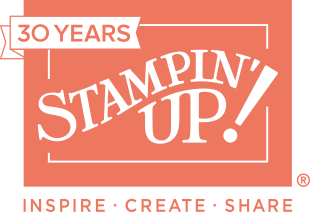 Here's the first cardmaking brand I ever came into contact with - Stampin'Up! This brand started in Utah and spread all over the world, making it easily accessible for myself. I think it's one of the most well-known scrapbook and crafting brands in Australia, and that's saying something because crafting has such a small base here. Their inks were the first things I found and loved because of their crisp stamp image. This was followed by their block stamps, and then their punches. They've been around for so long there are so many sets and kits to love. I only purchased second-hand products but they're still as good as they started. Their ink pens are my favourite tool - using ink pads in a manageable pen shape. I can then colour individual sections of one stamp with many pens! Stampin'Up products tend to be on the more expensive side, so choose carefully.
Here's another craft company that's easily accessible in Australia: Kaiser Craft. It's stocked in their own branded stores (although I have yet to see one) and in all the national Spotlight stores (our versions of huge crafting chain stores) and found in many smaller craft stores around the place. A huge bonus for me - this company is BASED IN AUSTRALIA! Not many companies can boast that special information. Their products are cheap and good quality. I have lots of paper packs, some stamps and dies. I encourage their products at every turn, and have even included some in my giveaways. Unfortunately, they don't have a huge variety of needed items like inks or dies that match the stamps, so that's why I turn to international stamp companies.
Something out of the ordinary....
There is a source for getting crafting items that's not as popular: destash pages! Mostly showing up on Instagram, a crafter may destash his or her unneeded craft supplies. They could clarify for national or international shipping, so do check out the rules of each page. Destash pages are a good way to obtain some crafting supplies at a cheaper price, as long as you don't mind them being pre-loved!
Some other companies deserve a shout-out here; I may not purchase from them directly but
I definitely purchase their sets through the aforementioned online stores.
Avery Elle
has many lovely selections of sentiments, die cuts and floral stamps (have you noticed I love florals?) They're super cute and amazing quality. They also have small sets all the time, with animals and cute creatures, and punny sayings. I love a punny saying!
Altenew is another large American craft company. High quality stamps and amazing cards come out all the time. I do find that there aren't as many sales for the brand, and that they stay a higher price, so I take the opportunity of those retail sales to purchase some nice sets now and then. They also have tools and watercolour pan sets which is awesome! Altenew also has an Academy section where you can purchase classes and learn new techniques, with frequent giveaways.
We R Memory Keepers feature in a few places in my craft room - including my guillotine cutter and my stamp positioner. These are super handy tools and I use them all the time. They have numerous other tools with high reputations, and also produce paper pads, scrapbook albums and more.
Honey Bee Stamps is also popular for their cute images and sentiments, and also that they send small bee stamps with every order from their direct online store. Cute! Also, sequins galore. I love sequins and sparkly things.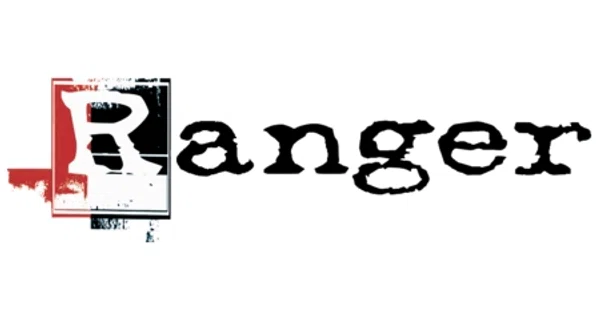 Ranger Ink is also well known for using many different artists to design and work with them to produce new products and lines. Well-known people such as Tim Holtz and Simon Hurley produce amazing things under the Ranger Ink banner, including inks, sentiments and stamp sets. I personally love seeing Simon's Youtube and Instagram videos, he's such a talented young creator sharing his love and long fingers with the crafting world. Go you!
And finally, here are some new, start-up companies! These are coming into the crafting scene and bringing more products, design ideas and love to the communities around them. Give them some love and support!
What seems to be a blend of the Facebook and Tumblr logo's is actually a new stamp company - Trinity Stamps. They have gorgeous sets, of which a few I have used myself, and continue to impress the crafting community with their fresh take on stamp sets and other projects. They're also super friendly on Instagram; they've popped up on my feed a few times!
Miss Ink Stamps is another super recent stamp company, but they're already producing stamps with punny sentiments and stencils to make your mind race with ideas. Once again, their florals are on the top of my interest list, although I haven't purchased any yet.
That's it for now, I'll update this page if needed, but I suggest you go and check out these companies and support them!